Mid-Wales Red Squirrel Partnership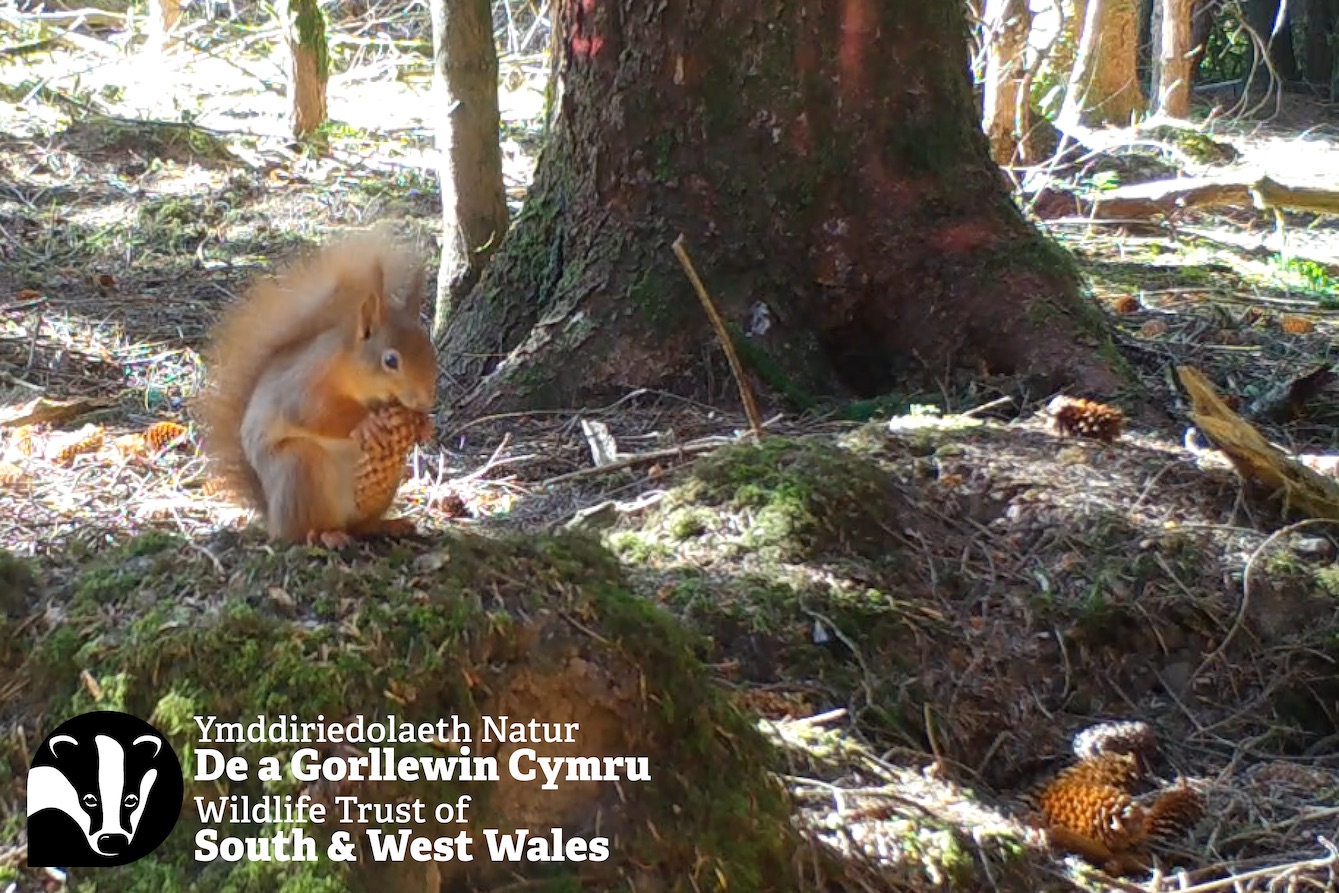 This project is available for public Spotting but Trapping is restricted. If you would like to join this project as a Trapper please contact us at info@mammalweb.org.
The Mid-Wales Red Squirrel Partnership uses camera traps across mid-Wales to monitor the population of native red squirrels. Most cameras are un-baited ground cameras, meaning we also see a lot of other species too!
The project is currently being led by the Wildlife Trust of South and West Wales. We're trying to monitor the red squirrels that have survived in the Tywi valley of mid-Wales. The squirrels have survived in commercial forestry far from population centres, and so sightings are few and far between. Camera trapping has become our main tool and has massively improved our ability to keep tabs on the squirrels. We use the cameras for a variety of purposes: long term deployment cameras which stay in place for several years monitoring an active population, survey cameras where we look for squirrel feeding signs and deploy cameras to see if they're recent and to determine the species of squirrel that caused them, and feeder cameras. We only have two feeder cameras in mid-Wales. As most of our cameras are unbaited and pointed at the ground, they get a large amount of bycatch. We're keen that these data on other species captured are recorded and end up on appropriate data repositories. You can see more about our project on our website or facebook page.