16-03-2019
Probably our most requested feature is the ability for Spotters to zoom in to images to take a closer look.  We're really excited to report that the ever-brilliant Helen at Rhombus Technology has just implemented that feature!  When you're spotting, look out for the 'full screen tool' in the bottom right of the image display (where the red arrow is pointing in this picture).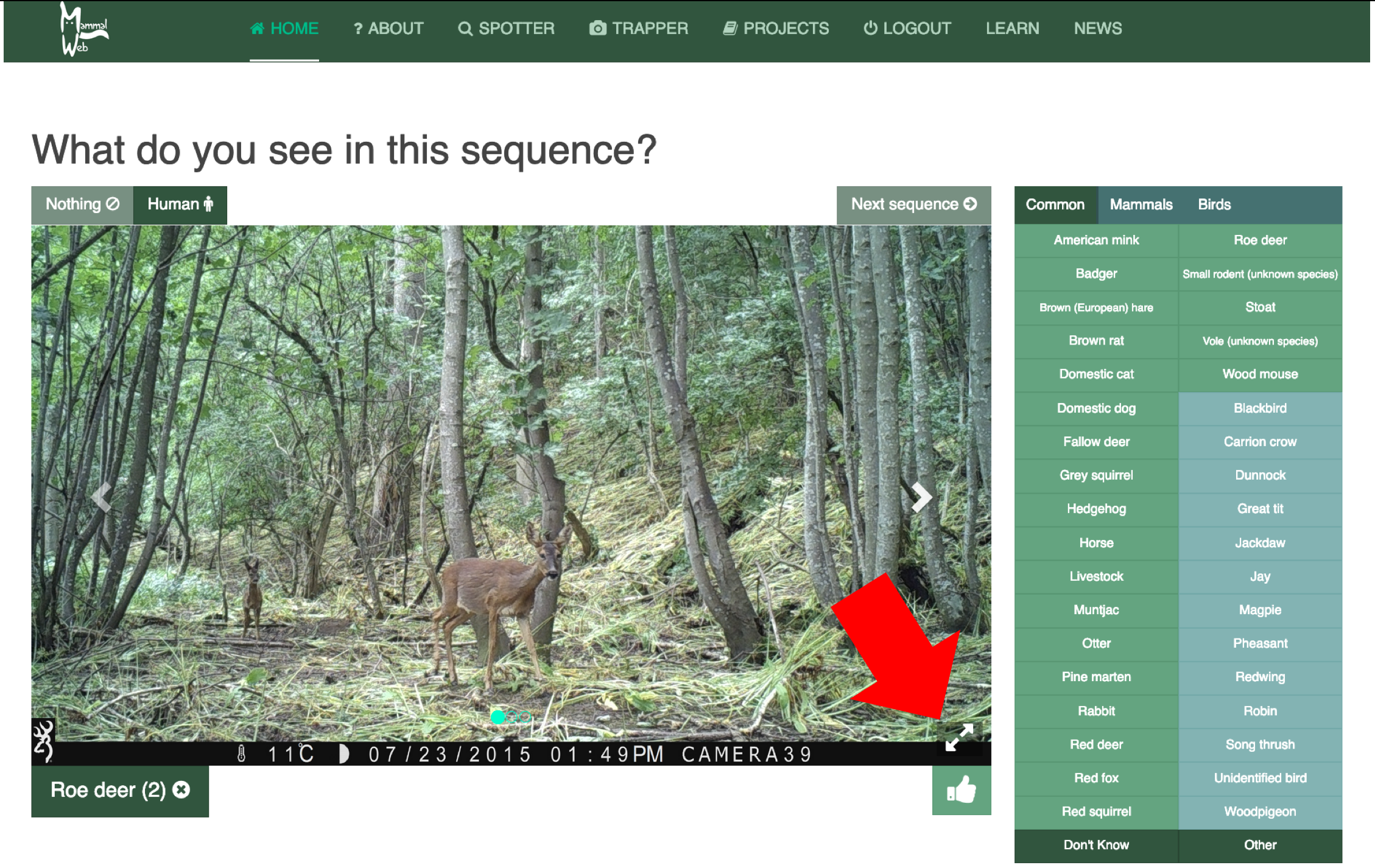 We note that some versions of iOS and Safari don't have the full screen capability.  In those cases, the tool should not display.  You should, however, be able to zoom manually.
Another change in this release is that, on the projects page, you now click on the photo representing any project to find out more about that project and its subprojects.  And, of course, in case you'd missed it, you can also navigate to any project of interest via the project pages and click "Classify this project", in order to specify exactly the collection of photos you wish to classify.
Let us know how you get on with these changes and if you notice anything that doesn't work as it should. As always, you can reach us by emailing This email address is being protected from spambots. You need JavaScript enabled to view it..